Sheepskin Rugs
Sheepskins make luxurious throw rugs, soft covers for chairs, benches and ottomans, and lovely liners for strollers and wheelchairs. And an excellent place to sit and read in a window's sun!
We sell a selection of long-staple sheepskin rugs in a range of sizes and colors--brown, black & white.
Prices range from $75 to $150 plus shipping. Please contact us for current availability.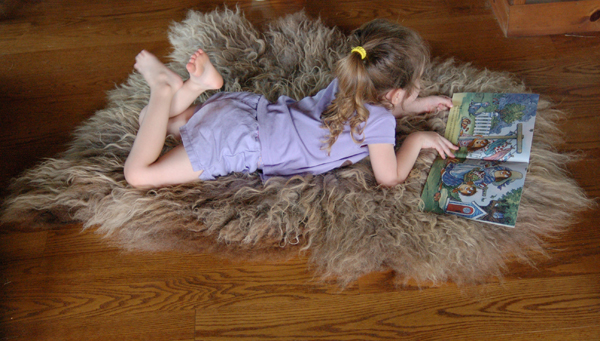 Littledove Farm

Fisherville KY